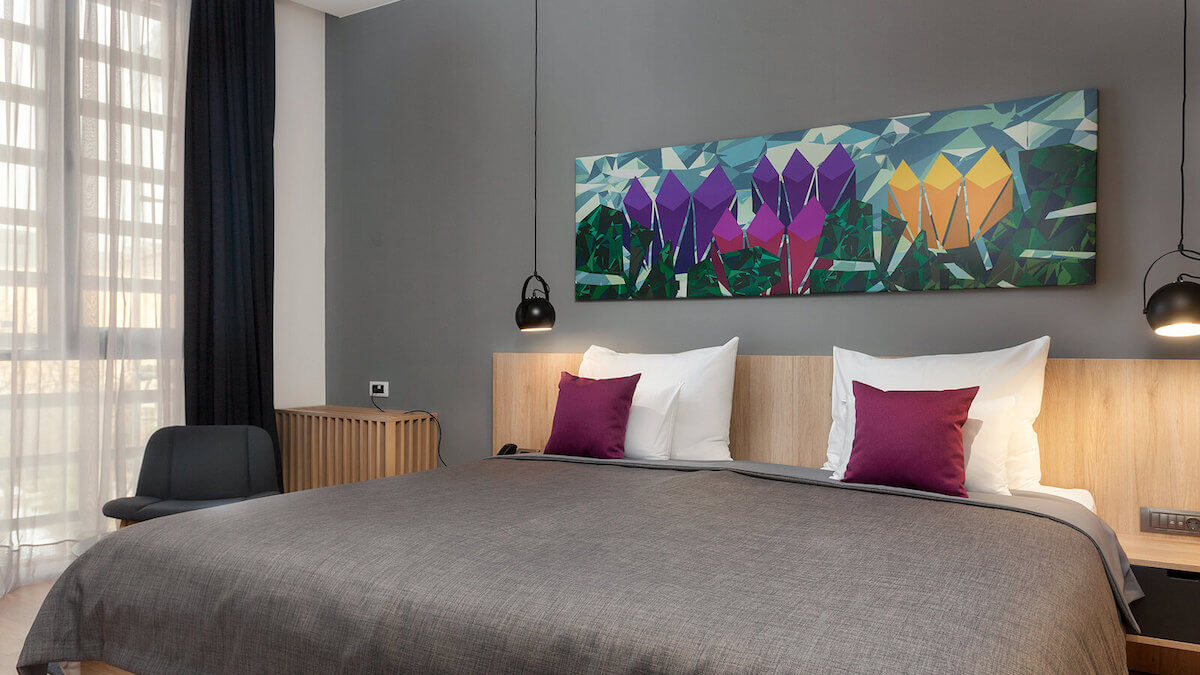 The four-star Hotel Academia is located in the very center of Zagreb at Tkalčićeva Street 88.
In addition to 53 modern, furnished accommodations (51 double rooms and two suites with a Jacuzzi), the hotel has many other attractions – a wellness center, a fitness center, a restaurant, the St. Michael bistro, a hall for weddings and conferences, a shopping center, and a health clinic.
Guests will also have a their disposal a two-story underground garage with 170 parking spaces, which is a rarity for a hotel in the center of Zagreb. There is also easy access to the hotel by bus, which makes for and easy transfer for hotel guests.
Thanks to our location just a few minutes easy walk to Ban Josip Jelačić Square, we are ideally situated for all guests who value being in proximity to the historic city center and the opportunity for sightseeing without the need for additional transportation
Sufficient number of rooms have been pre-reserved in the hotel Academia for meeting attendees.
To confirm your stay please, register to the conference.
For participants who are arriving by car, hotel is providing free parking.